Branding, Collateral, Illustration, Book Design, Copywriting
85% of male dance students in the U.S. typically face homophobia, bullying, and physical and emotional abuse because of a lack of education and understanding for male dancers. Those who study ballet, jazz, tap, and contemporary are viewed as being effeminate and considered delicate, fragile, and vulnerable with their sexuality often questioned as the very first topic of discussion. Groovin', an inclusive high school dance program embedded in the P.E. curriculum and delivered by Dance Town studio, aims to educate and protect all dancers. By targeting both males and females there is a sense of inclusion and connection, bringing everyone up to the same playing field.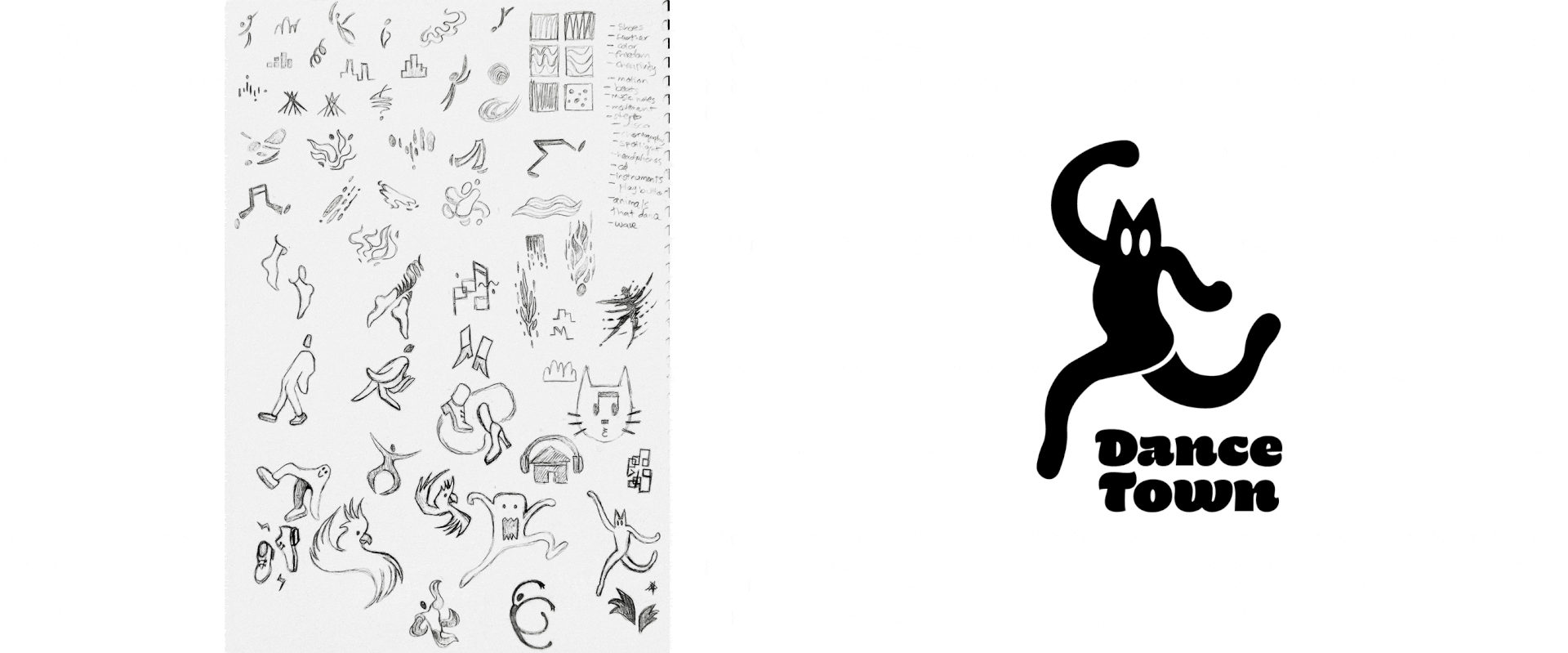 The name Dance Town celebrates diversity and welcomes all genders to dance. By showing a gender neutral figure, the movement, fun, and freeing aspect of dance is captured instead.
A booklet provides students with essentials and an overview of the Groovin' experience.